TO CREATE

THE GARDEN

OF YOUR DREAMS
SHARE YOUR PASSION

TAKE ACTION

REALIZE IT

WITH OUR INSECTS
To know More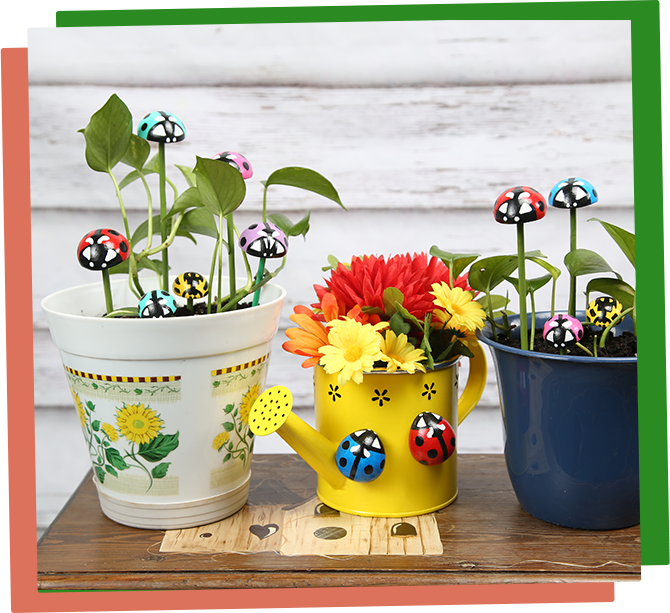 Red Ladybug

$

10.00

Purple Ladybug

$

10.00

Turquoise Ladybug

$

10.00

Fuchsia Ladybug

$

10.00
Red Butterfly

$

12.00

Monarch Butterfly

$

12.00

Blue Butterfly

$

12.00

Tiger Butterfly

$

12.00
Multi coloured butterfly

$

14.00

Green butterfly

$

14.00

Tiger Butterfly

$

14.00

Monarch Butterfly

$

14.00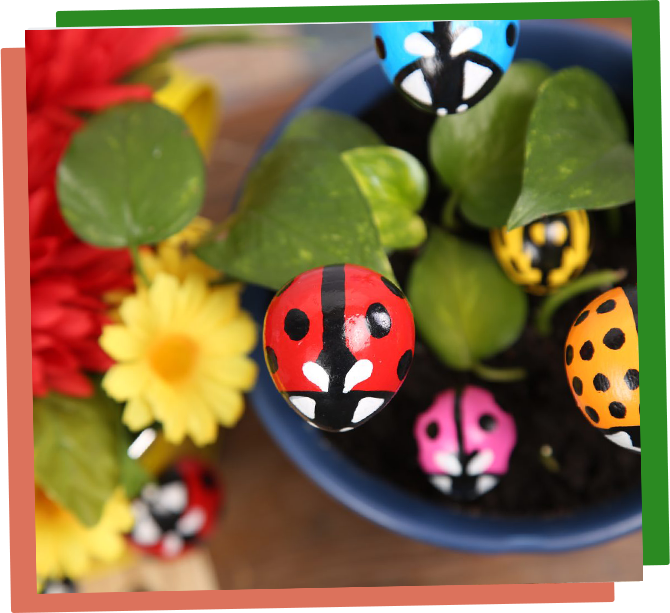 About Us
Since its creation in 2016, thousands of people have used Phénix Nature's products to showcase their favourite plants and to ensure a safe exit to their balconies, patios, terraces or gardens. Our various products are appreciated by consumers across Quebec and even parts of Ontario. They are known for the visual comfort and pleasure they provide, their quality and their innovation.
The Phoenix Nature workshop creates style and enthusiasm while focusing on the safety, quality and value of its products.
With a recognized know-how in the molding of epoxy resin and with a production approach based on zero waste, our products are designed according to the highest standards and quality standards for their use indoors and outdoors. Three coats of ecological varnish are applied to ensure they are weatherproof and at the same time allow them to reflect light.
Read more

Excellents produits surtout les coccinelles. De très bonne qualité.
J'adore les couleurs et la finition. Apportent une touche naturelle exceptionnelle à mon jardin.
Je les recommande fortement à tous ceux qui veulent égayer leur jardin et qui cherche des produits locaux et de qualité.
hâte au printemps, je vais surement me commander d'autres couleurs.

I loved the decoration accessories of this place I bought the most beautiful
Monarch butterflies and the plants alike, an excellent place and the super fast
shipping happy with my new decoration❤

J'ai reçu une coccinelle et un papillon comme cadeau à Noël l'année passée.
J'adore !!! Je les ai mis immédiatement dans mes pots.
Quelle beauté! Ça brille au soleil dans mon balcon. Même mon chat capote.
Je l'ai surpris à plusieurs reprises les toucher avec sa patte!
Ils paraissent comme réel. Vraiment beau à voir. Bravo, 5/5 pour la qualité !

J'ai découvert les produits Phenix Nature grâce à mon ami.
J'en ai offert plusieurs articles aux membres de ma famille. Ils ont tous adoré. La qualité, la finition, les couleurs, rien à dire, juste parfait.
Ma fille a rentré une plante dans sa chambre juste pour y mettre sa coccinelle et ma belle-mère a accroché deux papillons à sa porte patio.
Bref, très bons produits et surtout à des prix très raisonnable.

Très bon produits, de bons prix, un choix de couleurs,
et un beau site internet. Tout est clair et la navigation et l'achat facile surtout pour une personne âgée comme moi.
C'est ma nouvelle place de choix pour mes décorations de jardin.

Pleins de belles décorations de couleurs vives pour mettre dans les plantes à
fleurs pour attirer les pollinisateurs. Aussi des aimants pour mettre dans les
fenêtres et portes pour empêcher les oiseaux de se cogner dans les vitres. Utile et esthétique.🐞🦋
The workshop\
boutique
We are located on
2019 Moreau Street, Suite 310,
Montréal, Québec, H1W 2M1
This post is also available in Français (French)